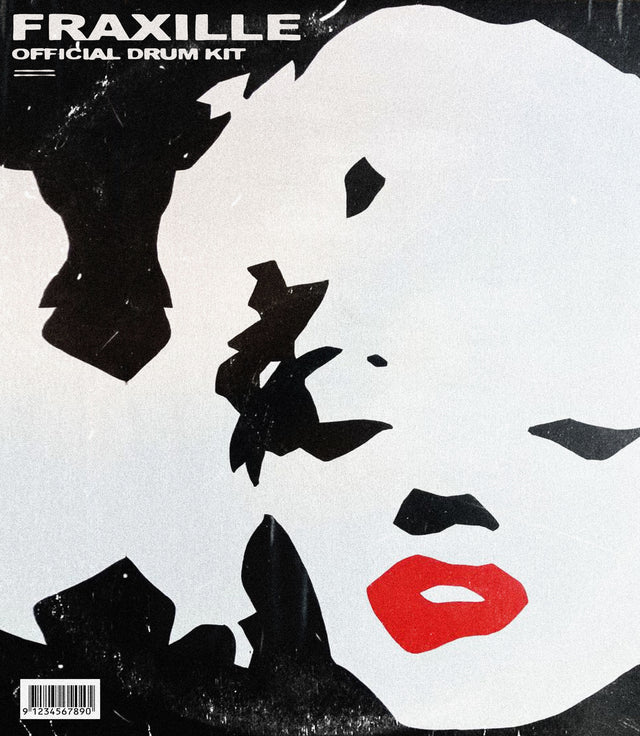 by FRAXILLE
Fraxille - Official Drum Kit
This is the first kit from Fraxille in the Official series. Fraxille is a record producer known for working with Migos, Justin Bieber, Gunna & More. 
This kit is compiliation of all the best sounds Fraxille has used in his career up to now. New sounds which he has made from his synthesizers and percussion instruments to recycled one shots which he has pre mixed to hit hard straight out the rack.
This kit is all you need to be a Billboard #1 producer in todays age and beyond. It is also organized with mixer tracks, master tracks, midi, beat breakdowns and more for a fast work flow.
This kit includes:
808s - 28x
Ambience - 7x Textures
Bonus - 2 Beat Breakdowns (Drums + Mixers + Midi + Master) & Accents
Bonus Melodies - 10x by Fraxille (NOT Royalty Free)
Claps - 21x
Hi-Hats - 39x
Impact Gong - 14x (1 in every key)
Kicks - 12x
Mixers + Masters - 10x (FL)
Open Hats - 26x
Percs - 31x
Perc Loops - 10x
Rims - 13x
Smacks - 10x
Snaps - 5x
Snares - 32x
Drum sets - 3x Pain Beat Drum Sets
ROYALTY FREE
The sounds in this kit is 100% royalty free.
DOWNLOAD
After purchase you can instantly download the kit. We also send a download link to your e-mail automatically.
INFORMATION
This kit is organized by folders. The drum sounds are made in .Wav files for high quality performance.