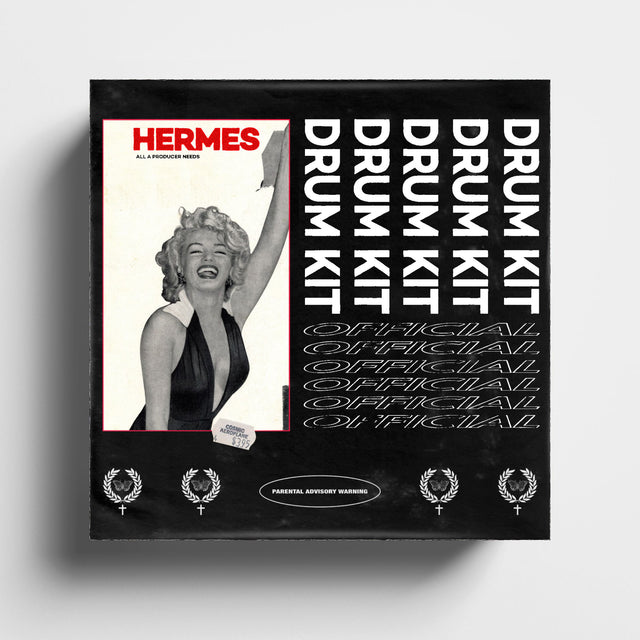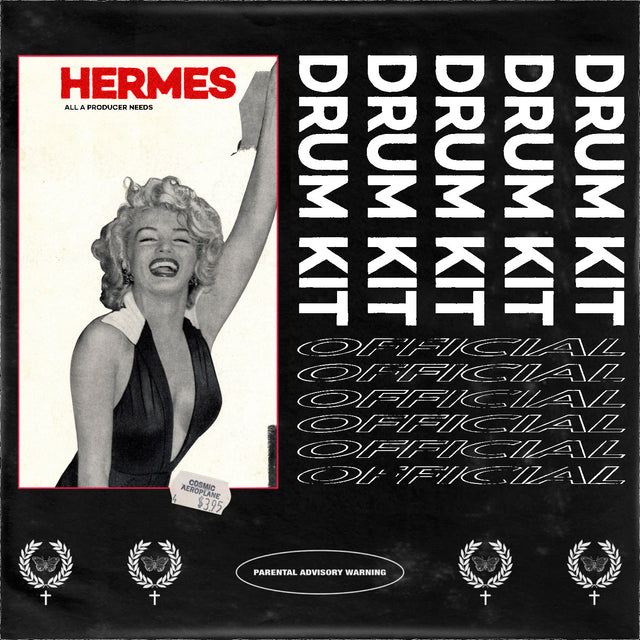 ROYALTY FREE
by HERMES
Hermes - Official Drum Kit
KIT PREVIEW IS BELOW TEXT
This is the first kit in the Hermes series. Hermes is a sound design concept, where this kit it is set out to re-produce a lot of the sounds from billboard trending songs. Re-produced version of the 808 used in "Yes Indeed", Clap used in "Drip Too Hard" and "Southsides" real hihat are some of the sounds that this kit features.
Aswell as those sounds, the kit also has improved a lot of regular sounds. Properly processed the "zay 808" to sound cleaner in a mix, made the "spinz 808" have more upfront power while also taking away the wrong distortion. 
The kit also features new sounds in the Hermes style, so it isn't only improved sounds. There are new 808 types, which are made with synths and instruments.
This kit includes:
808s - 23x (3 Folders; "Go To", "Unique" & "Billboard Featured")
Claps - 14x
Hi-Hats - 13x (+ Real Southside Hat)
Kicks - 5x
Open Hats - 5x
Percs - 13x
Rims - 8x
Snares - 7x
Stash - That is a gift ;)
FRAXILLE USING HERMES KIT IN A BEAT